Life lessons on two wheels
to the tunes of the
Grateful Dead
The Deadhead Cyclist Book
Coming May 2023
Life lessons on two wheels
to the tunes of the
Grateful Dead
This Week in Grateful Dead History

Week 18
As we continue our focus on the Spring '77 tour, we collide head-on with five outstanding shows at the Palladium in New York City, April 29th – May 4th (with a well-deserved night off on May 2). The 3000-capacity Palladium played a storied role in rock music history during the '60s, '70s, '80s and '90s, when the property was purchased by New York University and converted into a student residential hall, affectionately referred to as Palladium Hall. The catalog of legendary concerts that took place at the Palladium includes the Rolling Stones' first American tour in 1965 and The Band's famous series of New Year's shows, December 28-31, memorialized in the 1972 album, Rock of Ages.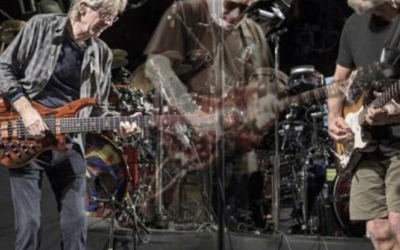 One of the most unique aspects of the Grateful Dead experience is the existence and ready availability of thousands upon thousands of recordings of concerts, studio sessions and other archival material. The band's willingness – whether intentional or accidental – to allow their fans to freely record and share what virtually any other band would protect as copyrighted music, was either the luckiest or the most brilliant marketing strategy in the history of modern music. What the Dead may have lost in revenue from the sale of live concert material was easily eclipsed by the increase in ticket sales resulting from turning their devotees into promotional agents, replete with product samples that were self-produced and widely disseminated.
read more
Subscribe and stay in touch.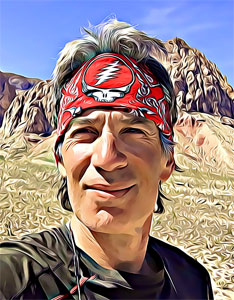 All Material Copyright 2020, 2021, 2022 and 2023 by Stewart Sallo